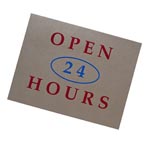 Starr County Teachers Federal Credit Union is pleased to provide its members 24 hour access to many services to help you take advantage of the products we offer to help you meet your financial needs. Some of the Online Services we offer include:
Applications:
Print out an application for a loan, debit/ATM card or savings/checking account.

Online Check Reordering:
Reorder Checks securely and quickly online.

Calculators:
Calculate savings and payment amounts online.

Direct Deposit Form:
Set up Direct Deposit into your account by completing a Direct Deposit form and submitting it to your employer.

Please contact us with any questions about our services or if you need assistance.