Money orders
Cashier Checks
Wire Transfers - incoming and out going
Check copies - the credit union does not mail back canceled checks to members, but copies can be provided upon request
Account printouts - provided upon request
Free AD&D insurance coverage up to $3,000 per member
Loan protection - life and disability
Cash advances - may be obtained at the credit union using the credit union credit card
Notary Service - offered to our members at no charge
Discount tickets - for different amusement parks in Texas
Discount Insurance - (Auto, home, life), our members can obtain insurance at a discount, and the premium can be drafted thru their account
Direct Deposit - offered to our members and newly implemented by one of our three school districts
Payroll deduction - the painless way to pay, the convenient way to save. Offered to all our school district members.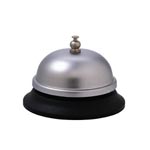 Starr County Teachers Federal Credit Union strives to offer products and services designed to improve the economic and social well being of all members from all social-economic backgrounds and return financial value to all those who participate in our member-owned financial cooperative.
Our current service offerings include: